This article is also a video, if you'd prefer to read just scroll past the video to continue reading.
I'll preface this review by saying that TeePublic have sent me this shirt free of charge, it's not sponsored. Nor do they even know that I'm reviewing it. They sent it me for something completely separate, you'll see in a second but this is why I have this random design and not my usual print test.
Teepublic are not a print provider like Printify or Printful, instead they are a marketplace where you upload your designs and then Teepublic deal with everything else and give you a share of the profits.

Teepublic uses direct to garment printing, I'm not sure if they have their own printers or they outsource it to different companies. I couldn't find any info about that.
My order was placed on June 9th and my order was shipped on June 15th, so about 4-5 business days. Which isn't super fast, but it isn't slow either. I live in the UK, and shipping only took 1 day, so they definitely used a printer located in the UK to print and ship my order.
I ordered the "Classic Male T-Shirt" in Navy, which turns out is just a Gildan Softstyle shirt. Which is an okay shirt, definitely better than say the Gildan 5000. They do offer a few different shirts to choose from, including a premium one, they don't actually state what brands they are using though. The one I have is the cheapest they offer.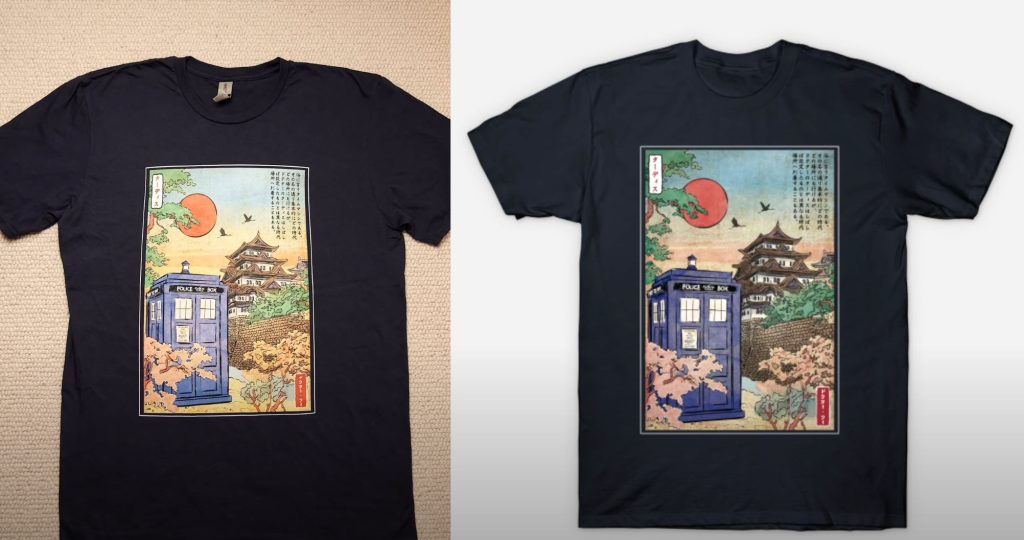 So looking at the mockup on the Teepublic website vs the shirt I received, I can say that the mockups are pretty accurate. The only big difference I can see, is that the print size looks a little smaller in real life than it does in the mockups. But the print looks central and perfectly straight, so thats good.
Moving onto the actual print quality now, this is not going to be as detailed like my other reviews are. Just because as I said earlier, this is just a random design and not my test print. But I'll do my best with what I have.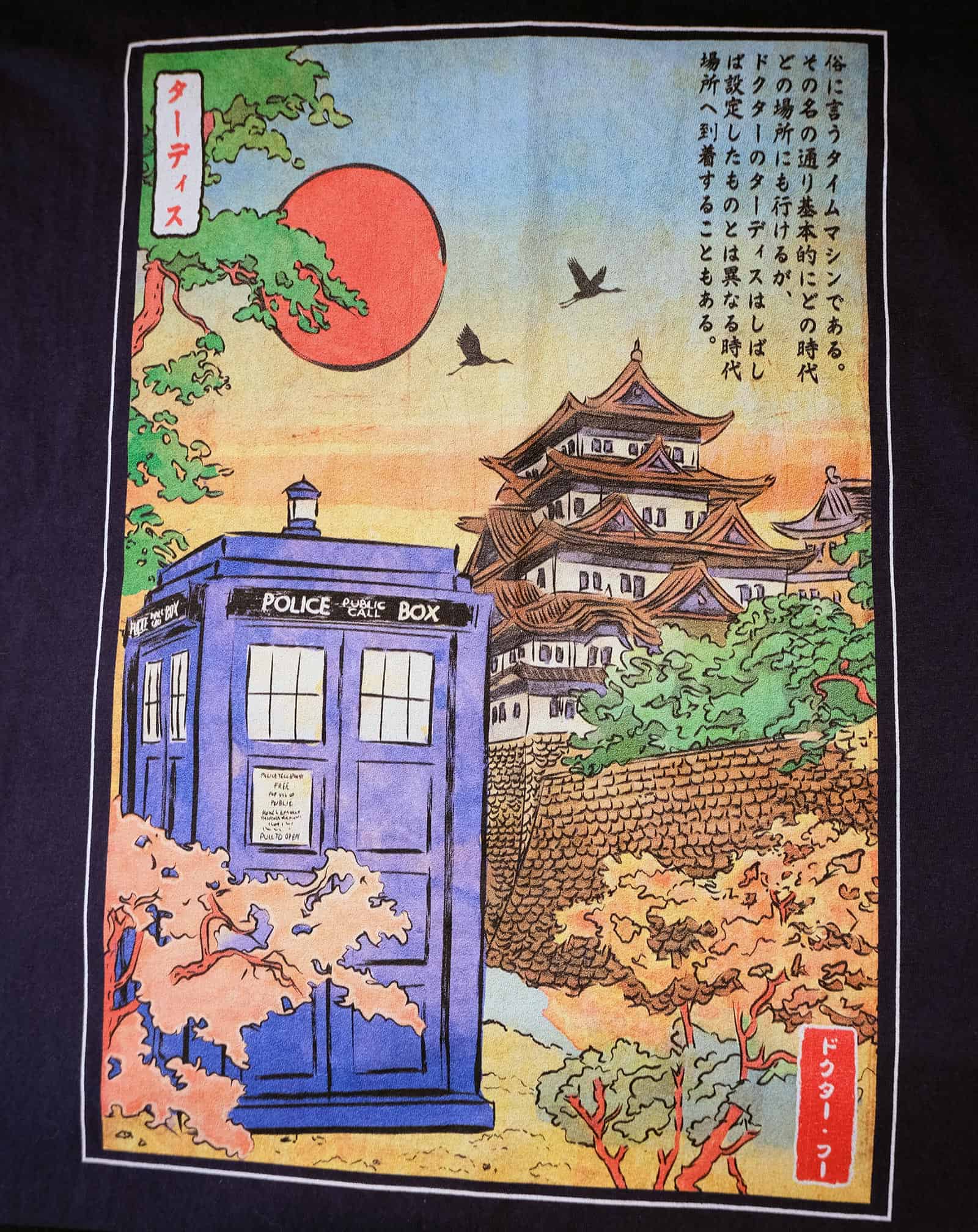 This design is on a dark shirt, so it has been printed with an underbase. It appears to have been aligned correctly, sometimes you can get a white border around you design. But that's not visible here, which is good.
Looking at the colors now, everything looks extremely vibrant and bright, its printed very nicely. It looks more vibrant than the mockup shows, this is normally the opposite.
If we take a look at the overall sharpness, everything does look sharp, theres a few areas that are a little blurry. Mainly just the text in the top corner and the bird silhouettes, but honestly this is pretty minor and could just be the design.
Taking a look at how the print feels now, and as I said earlier that this has been printed with an underbase and this always adds weight to the print. The print here is pretty thick, you can definitely feel it and it does look a little lumpy. But this is pretty normal for direct to garment printing.
I washed the shirt on a 30 degree Celsius wash inside out and I'm pleased to say that the design has held up and has come out looking exactly as it went in. The results can be seen in the video.

I'll be including this shirt in my wash test video that will be coming shortly. So consider subscribing to my YouTube if you're interested in that.
Overall I'm very impressed with the print from Teepublic, I honestly can't see any issues here. Maybe thats because it's an actual design and not my test print.

While making this review I did take a look at what the general consensus was online, it appears very mixed. People were saying that the print quality, and shirt quality for that matter declined after Redbubble acquired the company.

But I honestly can't see any issues here with the print, I'll continue uploading my designs to Teepublic as it just adds another stream of income for me and I don't have to deal with any issues.
Please let me know in the comments if you have any questions. See you in my next video or article.
-Tom