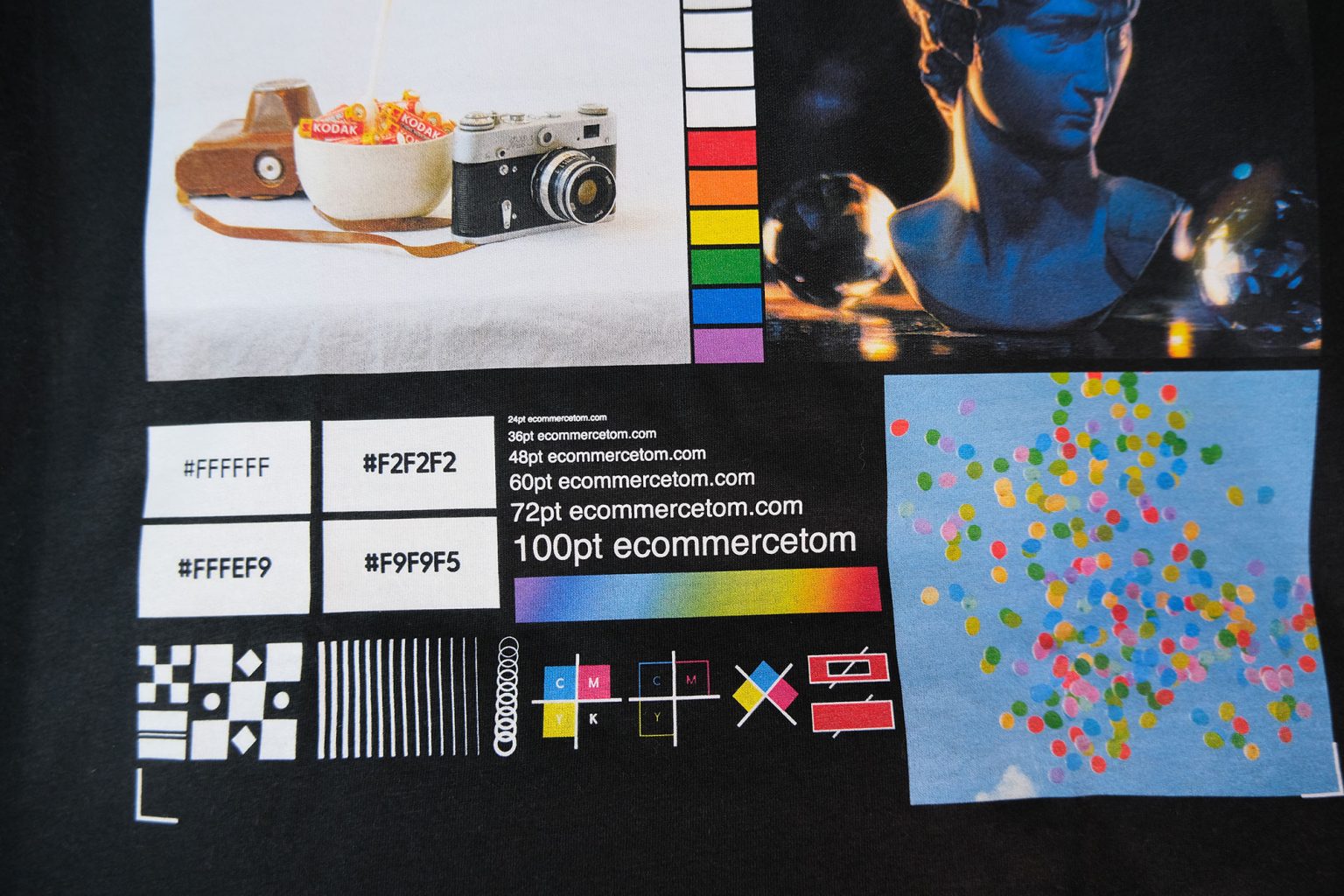 I had quite a few requests for my print test files, I decided it would be best to create a little resource of all my test prints for anyone to download and use. 
You are welcome to use these files to test out any print provider, POD site etc… Just please don't use these commercially, not that anyone would! Photos were sourced from Unsplash, licence here. Ecommerce Tom logo remains copyright of Ecommerce Tom.
The test prints were designed to test the capabilities of any DTG printer. Photo reproduction, colour reproduction, sharpness, ability to print fine lines and a lot of other things. Very useful when you want to test out a new print provider!